Cloud Services
Leveraging the power of the cloud, Sev1Tech rapidly delivers secure, flexible, and expandable enterprise-wide solutions. Our engineering team works directly with clients to provide unparalleled collaboration throughout an organization's cloud journey, developing innovative technologies directly tailored to each customer's needs. We expertly guide the adoption, migration, and management of cloud-native offerings to address the latest challenges facing both commercial and government organizations.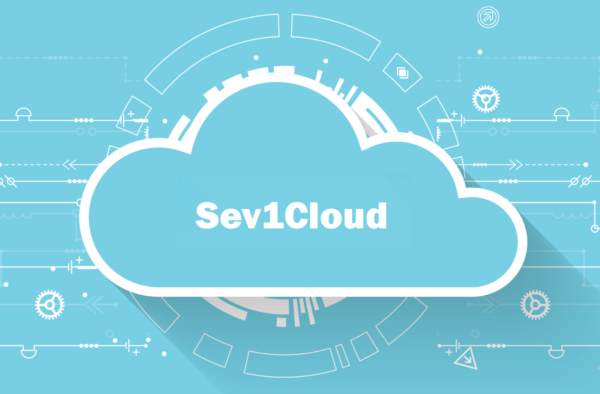 Why Choose Sev1Tech?
Proprietary Sev1Tech Cloud Migration Readiness Assessment integrates the human-focused planning, road mapping, and change management necessary to migrate legacy environments to the cloud
Highly trained cloud experts with decades of cutting-edge experience and certifications
Partnerships with the nation's top cloud platform providers
Full-service cloud provider for government and commercial customers with unique needs
Specialty in complex engineering solutions such as hybrid and multi-cloud environments
Expertise in advanced and emerging cloud technologies such as edge computing, cybersecurity in the cloud, and more
Expertise in development, migration, and management of secure, resilient, and transparent solutions
Proven implementation of Trusted Internet Connections (TICs) to high-profile government agencies such as Customs and Border Protection (CBP) and the Department of Health and Human Services (HHS)
  Cloud Ready
Cloud Migration Readiness Assessment: A proprietary, optimized process to discover and analyze all infrastructure, platform, and application requirements across the enterprise.
Adoption Strategy: A detailed roadmap for enterprise migration to the cloud, addressing government compliance and cutting edge features such as Cloud Smart.
Cloud Architecture: A secure, scalable, cost-effective solution with room for future growth, using advanced innovations such as serverless, container, and microservices architecture.
 

Cloud Transformation
Migration: Transitioning applications to the cloud.
Hybrid Multi-Cloud Management: Provide expert enterprise cloud support, both onsite and remote, enhancing resiliency through multi-cloud approaches to application hosting and delivery.
Analytics and Optimization: Review and optimize applications for enhanced performance at minimal costs.
Automation: Deliver an Everything-as-Code approach to automate infrastructure, workflows, and professional services.
Visibility: Deliver transparency and customer engagement, while harvesting actionable intel on utilization, performance, and trends.
Self-Service: Provide role-based access to service catalogs, requests, and reporting for both project and operational support.
 

Cloud Security
Data Protection:
Secure all data, whether at rest or in transit.
User Access:
Create roles and access privileges according to accepted security best practices.
Compliance and Approvals:
Comply with government and industry security regulations and support critical approval processes such as Authority to Operate (ATO).
Zero Trust:
Trust nothing and verify everything to reduce IT security risks and enhance accountability, using a "least privilege" approach to access data throughout the enterprise.
 

Cloud Native
Software Factory:
Apply a structured collection of related software assets to create custom cloud-native applications with a common set of tools and processes.
Agile Methodology:
Apply iterative development to rapidly design customer-centered applications.
DevSecOps:
Promote security and efficiency as integral parts of application development.
 

Cloud Edge
Sev1Tech brings the power of the cloud to edge environments delivering managed solutions that scale, are measurable and adaptable in multiple contexts such as:

Wearable:

Small, portable devices with cloud capabilities for personal use.

Mobile:

Multi-access Edge Computing (formerly known as Mobile Edge Computing) provides both an IT service environment and cloud-computing capabilities for interaction with other portable devices and vehicles.

Private:

Small cloud-like capabilities with restricted access for temporary locations.

Unified Endpoints:

Manage, secure, and control enterprise mobile devices while delivering enterprise applications and federated collaboration on a mobile platform

.