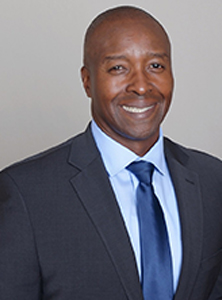 Bruce T. Crawford
Bruce T. Crawford, Lieutenant General (Ret) and former Chief Information Officer of the United States Army, is a Sev1Tech strategic board advisor. Crawford provides vision, guidance and leadership to enhance customer missions and grow the company.
Crawford brings more than 34 years of executive management experience in national security, enterprise information technology and cybersecurity.
He recently served as the principal enterprise IT and cybersecurity policy advisor to the Secretary of the Army and the Army Chief of Staff. He has held various operational and strategic leadership positions in every major theater of operations, including North America, Europe, the Pacific and Southwest Asia.
Crawford holds a Bachelor of Science degree in electrical engineering and Master of Science degrees in administration and national resource strategy. A decorated combat veteran, Crawford was also named 2020 Black Engineer of the Year by the Black Engineer of the Year Association.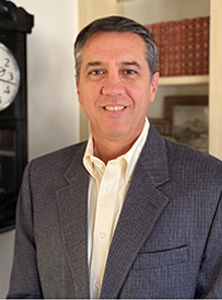 Michael Taheri
Michael Taheri, Major General Air National Guard (Ret), is a Sev1Tech strategic board advisor. Taheri provides strategic leadership, vision and guidance to support our customer's mission areas and company growth goals.
Taheri began his career as an aviator and retired from military service after 31 years in the Air Force and Air National Guard. His final assignment was serving as the Director of Staff for the National Guard Bureau. He synchronized the 5000 person staff to execute $28B worth of budgetary authority, ensuring nearly 450,000 Army and Air National Guardsmen were trained and ready to perform operations across the full spectrum of military capabilities. Over his career, Taheri worked in many aspects of our nation's domestic protection, critical emergency response and go-forward defense strategy.
Taheri was commissioned through ROTC in May 1989 following his graduation from the University of Wyoming. After completing pilot training, he flew C-130s in the active-duty Air Force in North Carolina, Japan, and Arkansas as commander, instructor, and evaluator before transitioning to the North Carolina National Guard and began his career as a commercial airline pilot.
Throughout the course of his military career, Taheri accumulated significant combat operations experience and is a command pilot with over 4,000 hours of total flight time. He gained critical educational perspectives and served in various command and senior staff positions across a diverse spectrum of fields to include operations, strategy, budget and human capital development.
Taheri is a certified Airline Transport Pilot and a Boeing 777 cargo pilot for FedEx.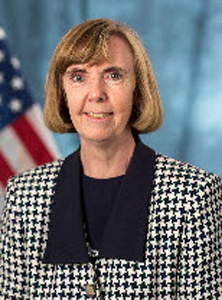 Valerie Isbell
Valerie Isbell is a Sev1Tech strategic board advisor.
Isbell is an experienced information technology executive who has successfully developed and modernized several Department of Homeland Security applications and ran a successful application development and maintenance organization with 120 government employees, over 700 contract staff and managed an annual budget of over $200 million.
In December 2020, Isbell retired from federal service after 37 years, having worked collaboratively within the Department of Homeland Security, the Federal Bureau of Investigations and Department of State on applications and information sharing. She began her career as an Army officer serving in leadership positions providing customer service, military pay, and banking functions.
Isbell has a Bachelor of Science in accounting from the University of Santa Clara and a master's degree in information systems management from the University of Arizona. While in federal service, she was a DHS Senior Level Certified Project Manager and Contracting Officer's Representative.