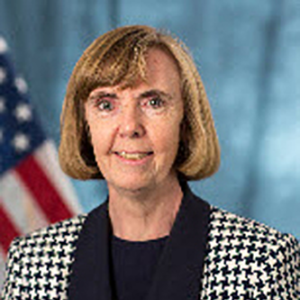 Valerie Isbell
Valerie Isbell is a Sev1Tech strategic board advisor.
Isbell is an experienced information technology executive who has successfully developed and modernized several Department of Homeland Security applications and ran a successful application development and maintenance organization with 120 government employees, over 700 contract staff and managed an annual budget of over $200 million.
In December 2020, Isbell retired from federal service after 37 years, having worked collaboratively within the Department of Homeland Security, the Federal Bureau of Investigations and Department of State on applications and information sharing. She began her career as an Army officer serving in leadership positions providing customer service, military pay, and banking functions.
Isbell has a Bachelor of Science in accounting from the University of Santa Clara and a master's degree in information systems management from the University of Arizona. While in federal service, she was a DHS Senior Level Certified Project Manager and Contracting Officer's Representative.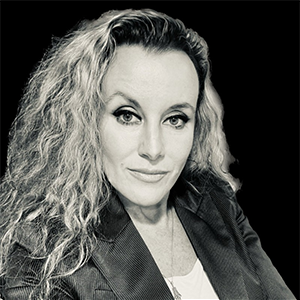 Zhenia Klevitsky
Zhenia Klevitsky is a Sev1Tech strategic board advisor.
Klevitsky has over 20 years of experience in developing and implementing effective strategies for expanding business within the federal professional services market.  As a 25-year veteran of the GovCon Space, Klevitsky has extensive experience in the government sector. She was recognized in WashingtonExec's series "Execs to Know" in 2022 where she discussed her approach to innovating government technology. 
Prior to joining Sev1Tech, Klevitsky served at ASCR as the VP of business development where she led ASRC Federal's Civilian, Health and National Security Business Development operations. She also served as the director and client relationship executive at Guidehouse running its national security practice sales.   
Klevitsky received her Bachelor of Arts in psychology at Bloomsburg University of Pennsylvania and later went on to receive her MBA from American University. Zhenia currently holds an executive certificate in management and leadership from MIT's business college. She serves on Women in Technology's board of directors as the programs chair and is a part of the Washington Homeland Security Roundtable (WHSR) steering committee.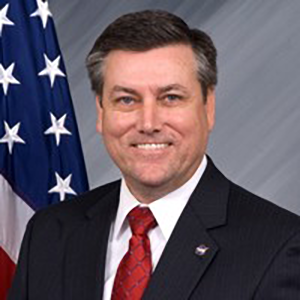 Patrick Scheuermann is a Sev1Tech strategic board advisor.  
Patrick has over 28 years of experience supporting critical missions across government agencies and streamlining operations to compete effectively in the marketplace. He also possesses an abundance of knowledge about aerospace initiatives, scientific transportation, managing large-scale infrastructure and personnel and driving digital transformation in organizations. 
Prior to joining Sev1Tech, Scheuermann served at the National Aeronautics and Space Administration (NASA) as director of Marshall Space Flight Center where he was responsible for managing a $2.5 billion budget and approximately 6000 employees and contractors spread across the US. He was also the director of the Stennis Space Center where he managed day-to-day operations.  
Scheuermann received his bachelor's degree in mechanical engineering from the University of New Orleans and later went on to receive his doctorate from the University of Alabama. He is also a recipient of NASA's Presidential Rank Award, Outstanding Leadership Medal, and Exceptional Service Medal.