WHO WE ARE » MEET OUR TEAM
Sev1Tech's CGO, Zhenia Klevitsky, Serves on the Executive Leadership Board for March of Dimes' 2023 March for Babies
Chief growth officer, Zhenia Klevitsky, gets Sev1Tech involved in the 2023 March for Babies as she serves on this year's executive leadership board for the event.
WOODBRIDGE, Va., May 1, 2023 — Sev1Tech, a leader in providing information technology, engineering, program management, C5ISR, and cybersecurity support services, attended the March of Dimes' 2023 March for Babies on April 23, in support of both the cause and its chief growth officer, Zhenia Klevitsky.
March of Dimes is a not-for-profit organization that brings awareness to the injustices in the healthcare system for new mothers and their babies. Their mission is to end the preventable deaths of mothers and babies that are caused by the inequalities in the healthcare system. Regardless of race, ethnicity or geography, March of Dimes believes every mother and child should have an equal chance at life and health during and after pregnancy.
Zhenia Klevitsky has been on the March of Dimes' executive leadership board for about a year now, and she has expressed how passionate she is about supporting this cause after learning the reality of pregnancy in the US.
A Centers for Disease Control and Prevention report recently found that the number of US women dying from pregnancy-related issues continues to climb. In 2021, 1,205 deaths were reported reflecting an increase of nearly 89% in the maternal mortality rate since 2018. In fact, the US remains among the most dangerous developed nations for childbirth, especially for women and babies of color.
"This is really heartbreaking and troubling knowing that the US is one of the most dangerous developed countries for childbirth." said Zhenia.
According to March of Dimes, two women die every day due to pregnancy related health issues. These numbers are significantly increased when the mother is of color.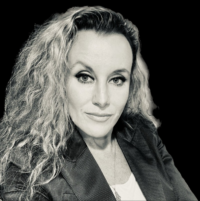 Zhenia's passion and knowledge of this issue hitting close to home here in the US led her to take action. She gathered many of her colleagues to participate in this year's March for Babies to spread more awareness for the cause.
To show its support and help close this gap in the healthcare system, Sev1Tech participated as a Silver Sponsor for the event.
About March of Dimes
March of Dimes focuses on critical issues affecting moms and babies from prematurity and health equity to maternal and infant mortality and morbidity. They're in communities across the country supporting moms and babies with research, education, advocacy and programs to be healthy and strong. Today, we serve as a convener to unite the nation and improve maternal and infant health in the U.S.
To learn more, visit www.marchofdimes.org
About Sev1Tech
Sev1Tech provides IT modernization, cloud, cybersecurity, engineering, training and program support services to U.S. government agencies and major commercial organizations. Headquartered in the Washington D.C. metro area, Sev1Tech is a trusted contractor supporting critical missions across the defense, intelligence, homeland security, space, and health markets. Sev1Tech delivers excellence through highly qualified people, CMMI SVC 3, ISO 9001, ISO 20000, ISO 27001 and ISO 27017 certified processes, and cutting-edge technology.
To learn more, visit www.sev1tech.com.
Tags