Sev1Tech Authorized to Deliver AWS Immersion Days
Sev1Tech, a leading provider of cloud optimization and cloud expertise, has been authorized to deliver Amazon Web Services (AWS) Immersion Days. The AWS Immersion Days, delivered by partners via the Amazon Partner Network, offer access to workshops, tools, labs, and other assets that are custom built to answer key customer needs and questions.
As an Immersion Day Partner, Sev1Tech will be able to provide its customers with an exclusive technical workshop experience. Customers will have access to curate field-tested content, sound architectural principles and a guided tour of AWS products and services. This in-depth approach helps technical experts learn how best to leverage AWS to unlock business potential and meet key objectives. AWS Immersion Day workshops are available in many solution areas, such as database migration, containers, machine learning (ML) and serverless services.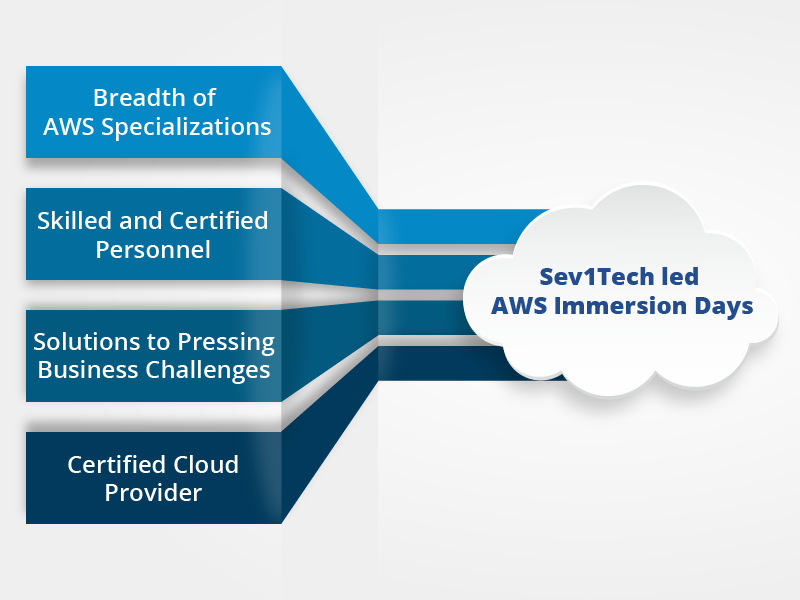 Breadth of AWS Specializations
Immersion Days delivered by Sev1Tech can cover the gamut of Security, Application Migration, Blockchain, Cost Optimization, Artificial Intelligence and Machine Learning, and Edge Services, among many other technologies and solutions.
Skilled and Certified Personnel
The Sev1Tech Cloud Services team will deliver Immersion Days to customers with personnel holding AWS certifications across various domains, including Architecture, SysOps, Development, Networking, and Security.
Solutions to Pressing Business Challenges
Our customers will have direct access to trained and experienced personnel to solve pressing business challenges or explore opportunities to accelerate cloud programs.
Certified Cloud Provider
Sev1Tech is also ISO 27017 certified for Cloud Security, offers FISMA High compliant cloud environments, and codified cloud platforms that can reduce Authority to Operate timelines by 50% for public sector clients.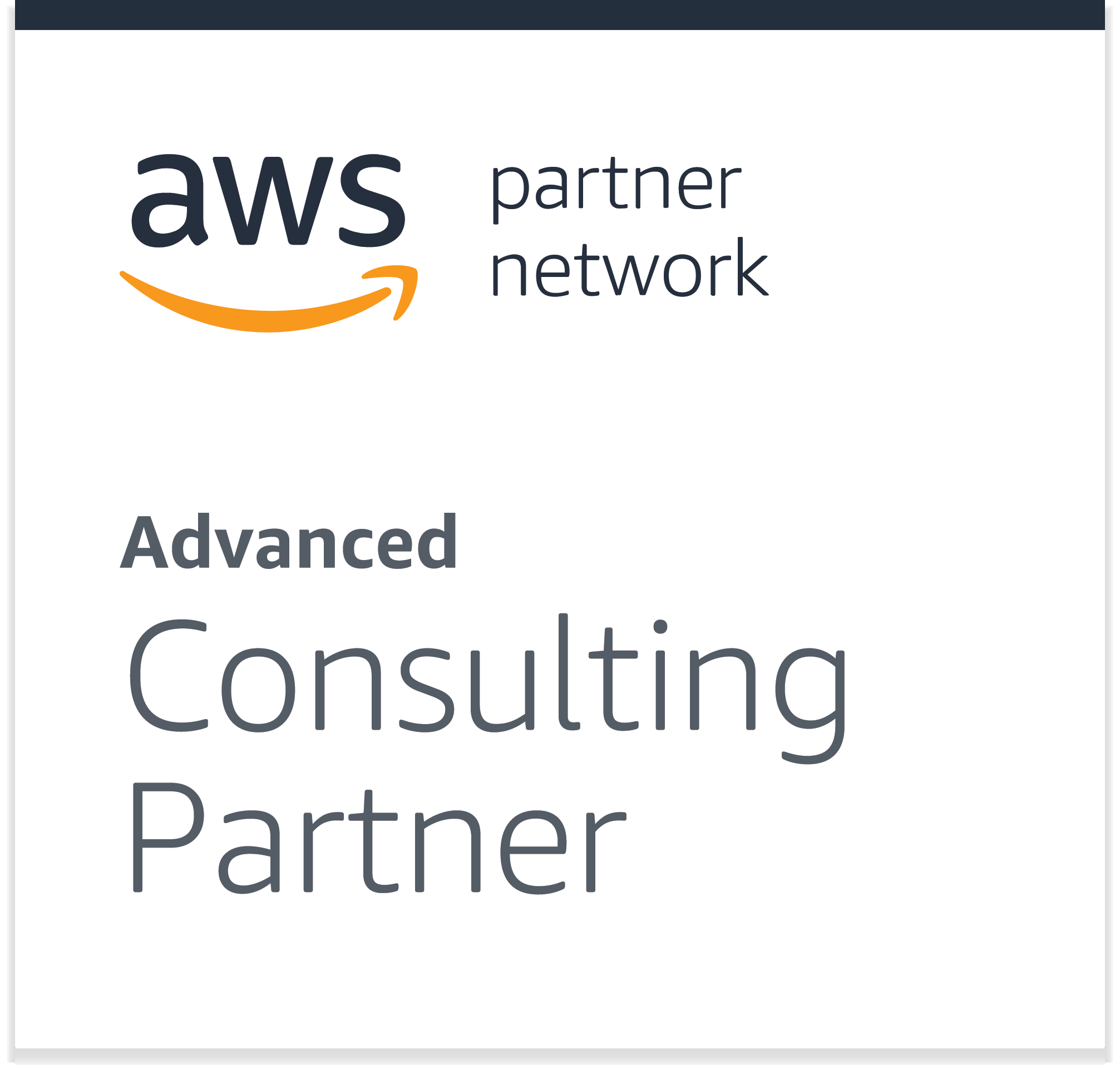 "We are fortunate to have the right mix of capable certified resources and the experience necessary to address cloud needs across a diverse set of technologies," said Neil Kronimus, Sev1Tech's Director, Cloud Services. "By aligning the robust materials provided by AWS with the mission-focused delivery of our personnel, this will be a critical path to cloud adoption to meet business objectives for our clients. We see the delivery of Immersion Days as another step in the relationship we build with our clients and the ongoing nature of learning required for taking full advantage of the cloud's capabilities."
Authorization to deliver Immersion Days continues to the close alignment of Sev1Tech with AWS. Earlier this year, Sev1Tech earned its status as an AWS Advanced Consulting Partner. This status reflects the professional experience and technical capability that Sev1Tech has throughout the organization to support clients in their adoption of AWS.