WHO WE ARE » MEET OUR TEAM
Sev1Tech Appoints Emily Miller as Vice President of Mission Solutions for the Department of Homeland Security Business Unit
WOODBRIDGE, Va., Aug. 16, 2021 – Sev1Tech announced that Emily Miller has joined the organization as the vice president of mission solutions for the Department of Homeland Security (DHS) business unit. Emily will report to Tara LeBlanc, senior vice president, DHS mission solutions at Sev1Tech.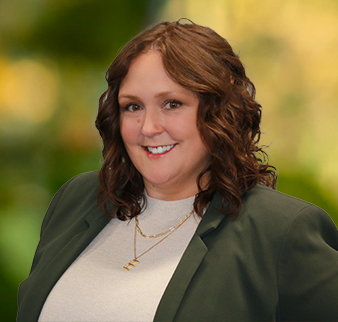 Emily is a skilled national security professional, having dedicated her career to the security, protection and resilience of the nation. She will be responsible for driving Sev1Tech's mission to support growth across DHS.
"As we expand our services at DHS, we wanted to align ourselves with experts who live, eat, sleep, and breathe national security," said Zhenia Klevitsky, chief growth officer at Sev1Tech. "Emily's 15 years of experience supporting national security initiatives in both the public and private sectors brings those qualities to Sev1Tech, and we are excited to have her join us."
"I'm delighted to be a part of Sev1Tech. The importance of the mission is at the heart of everything we do," said Emily Miller, vice president of DHS mission solutions. "I am passionate about helping DHS achieve mission success, offering impactful solutions and delivering excellence, all in service of a mission that matters."
Emily was previously a DHS federal employee at what is now the Cybersecurity and Infrastructure Security Agency (CISA) and has expertise in critical infrastructure protection, cybersecurity and operational technology. Most recently, Miller served as vice president for national security and critical infrastructure programs at Mocana Corporation, providing cybersecurity lifecycle solutions for mission critical IoT and industrial control systems devices.
Emily holds a bachelor's degree in international studies and French from Illinois Wesleyan University and a Master of Arts in international peace and conflict resolution from American University.
About Sev1Tech
Sev1Tech provides IT modernization, cloud, cybersecurity, engineering, training and program support services to U.S. government agencies and major commercial organizations. Headquartered in the Washington D.C. metro area, Sev1Tech is a trusted contractor supporting critical missions across the defense, intelligence, homeland security, space, and health markets. Sev1Tech delivers excellence through highly qualified people, CMMI SVC 3, ISO 9001, ISO 20000, ISO 27001 and ISO 27017 certified processes, and cutting-edge technology.
To learn more, visit www.sev1tech.com.
Tags